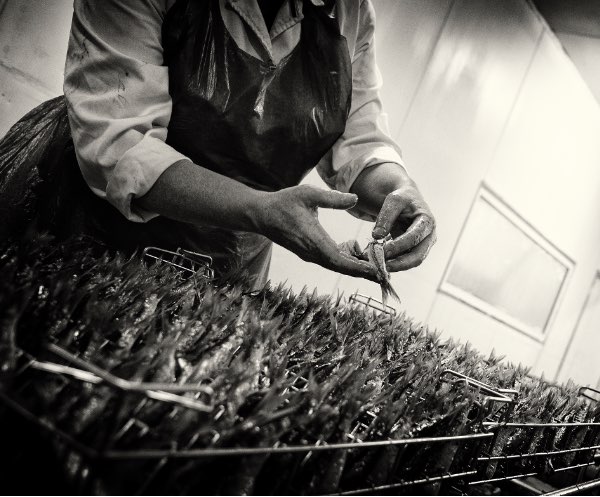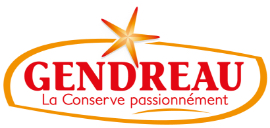 Located in Saint Gilles Croix de Vie – Vendée, Gendreau is the parent company of the Group. It benefits from an ideal location, by the sea, 3 kilometres from the fishing port, in an area recognised as the only "Site Remarquable du Goût" for sardines. It is based on a family culture and traditional know-how for 4 generations. Specialising in the manufacture of canned fish and ambient ready meals, it is also very involved in its local environment and the sardine industry in Saint Gilles Croix de Vie.
Brands : Le Trésor des Dieux, La Cuisine d'Océane, Bonne Nature
Expertise : Canned seafood, ambient ready meals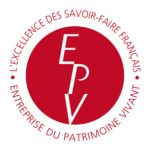 Gendreau, Living heritage company ("Entreprise du patrimoine vivant")
In 2016, the Ministry of Economy and Finance awarded the EPV label (Living Heritage Company) to Gendreau in recognition of the cannery's excellent know-how and the preservation of century-old sardine preparation techniques, practiced since 1903.
The EPV companies are characterised by:
the possession of a specific economic heritage resulting from manufacturing experience,
the implementation of a rare know-how based on the mastery of traditional or highly technical techniques,
the attachment to a territory.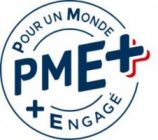 Gendreau, a committed company, awarded the PME+ label
In 2017, Gendreau chose to commit itself and its actions to a sustainable development policy. This commitment allows us to formalise actions that have always been in the company's DNA: producing in France, preserving the family history and traditional sardine manufacturing techniques, supporting the local fishing industry and investing in local life and local economy. Through this commitment, the teams have set a course that is carried through all levels of the company and is essential today to ensure that the footprint of the business is positive and virtuous.
The Gendreau cannery is a signatory of the FIAC's "Charter of Commitment of French Fish Canneries", thus confirming its desire to offer high quality canned fish from traditional expertise in order to provide its customers with the best of the sea. It defines commitments around 8 key areas: preserving maritime resources, promoting sustainable fishing, respecting the environment, controlling product quality, ensuring optimum health safety, ensuring rigorous traceability, preserving the nutritional qualities of products and playing a civic role.