The story behind the brand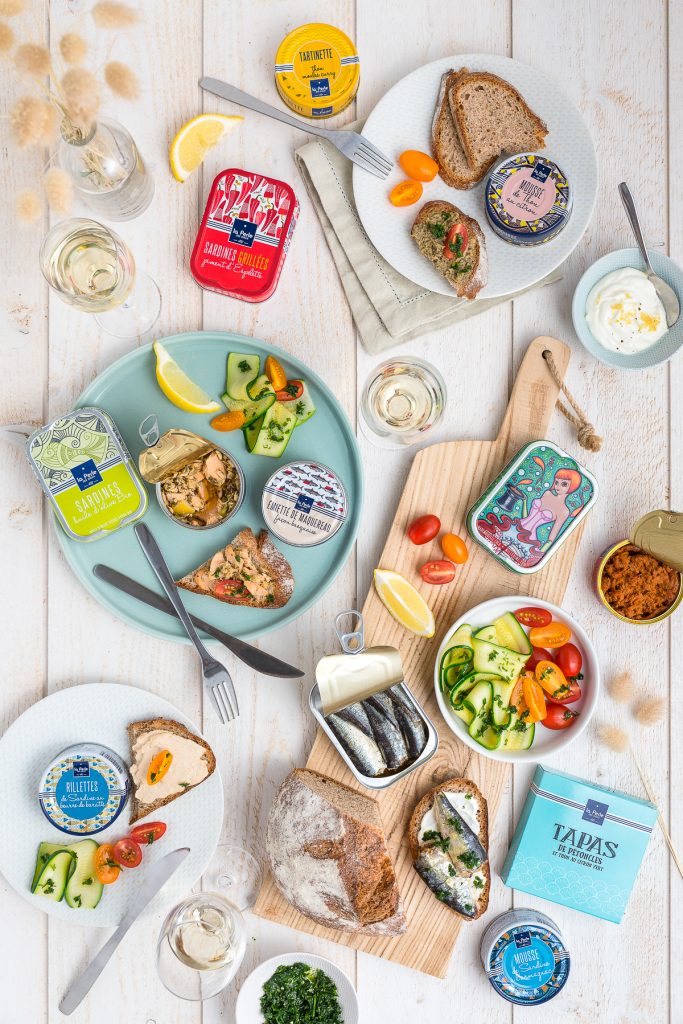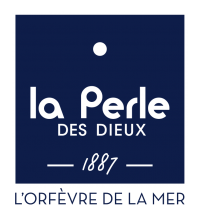 From sea to plate, nothing is left to chance. The recipes are refined and the traditional sardine becomes a delicacy that can be enjoyed straight from the tine.
It all began in 1887, with the opening of the canning factory in Saint-Gilles-Croix-de-Vie and the registration of two brands "La Perle des Océans" and "Les Dieux". Purchased by the Gendreau family in 1906, over the years the cannery has perpetuated the sardine tradition and ancestral expertise. In 2005 it created "La Perle des Dieux", an exceptional brand with the best sardines and cannery preparations.
La Perle des Dieux is a fine food brand that selects seafood of the highest standard, for the widest choice and greatest pleasure of the finest gourmets. Our conviction is to offer pleasure through taste, goodness and beauty, through passion for our expertise and the local area.
Vintage sardines: the heart of our expertise
Every summer since 2004, we have been packing sardines, fish that are carefully selected for their nutritional value and taste. These sardines are particularly rich in Omega 3 and are caught at the best time in the season. Packed fresh in extra virgin olive oil, they will mature over time. They reveal all their flavours and have an incomparably soft texture. Like good wine, our vintage sardines improve with time.
And to make them even more irresistible, two local painters dress the vintage sardines up every year.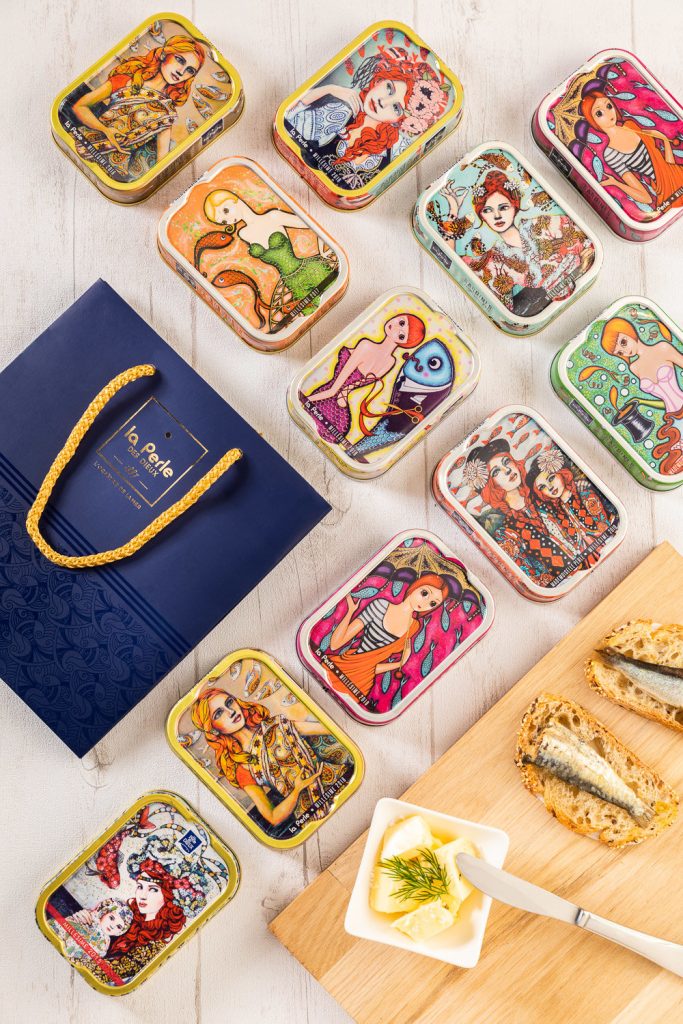 Jobs, quality, environment…

La Perle des Dieux has a wide range: sardines, tuna, mackerel, shellfish… A hundred or so recipes with something for everyone. We select our raw materials with great care, giving preference to quality French and local products whenever possible.

The sardines are caught locally in Saint-Gilles-Croix-de-Vie, the only sardine port with the Site of Remarkable Taste label. They are then packed fresh at the Gendreau cannery near the port to preserve all the qualities of the little silver fishes.

For 130 years, our sardines have been sorted, cut and packed by hand by sardine workers with exceptional craftsmanship. This traditional canning expertise has received the Living Heritage Business label.
Curious to know everything about the humble sardine, the emblem of Saint-Gilles-Croix-de-Vie? Would you like to know the history of fishing and discover how La Perle des Dieux makes this beautiful little fish even more delightful for your taste buds? Enter the world of La Perle des Dieux at the Atelier de la Sardine !