The story behind the brand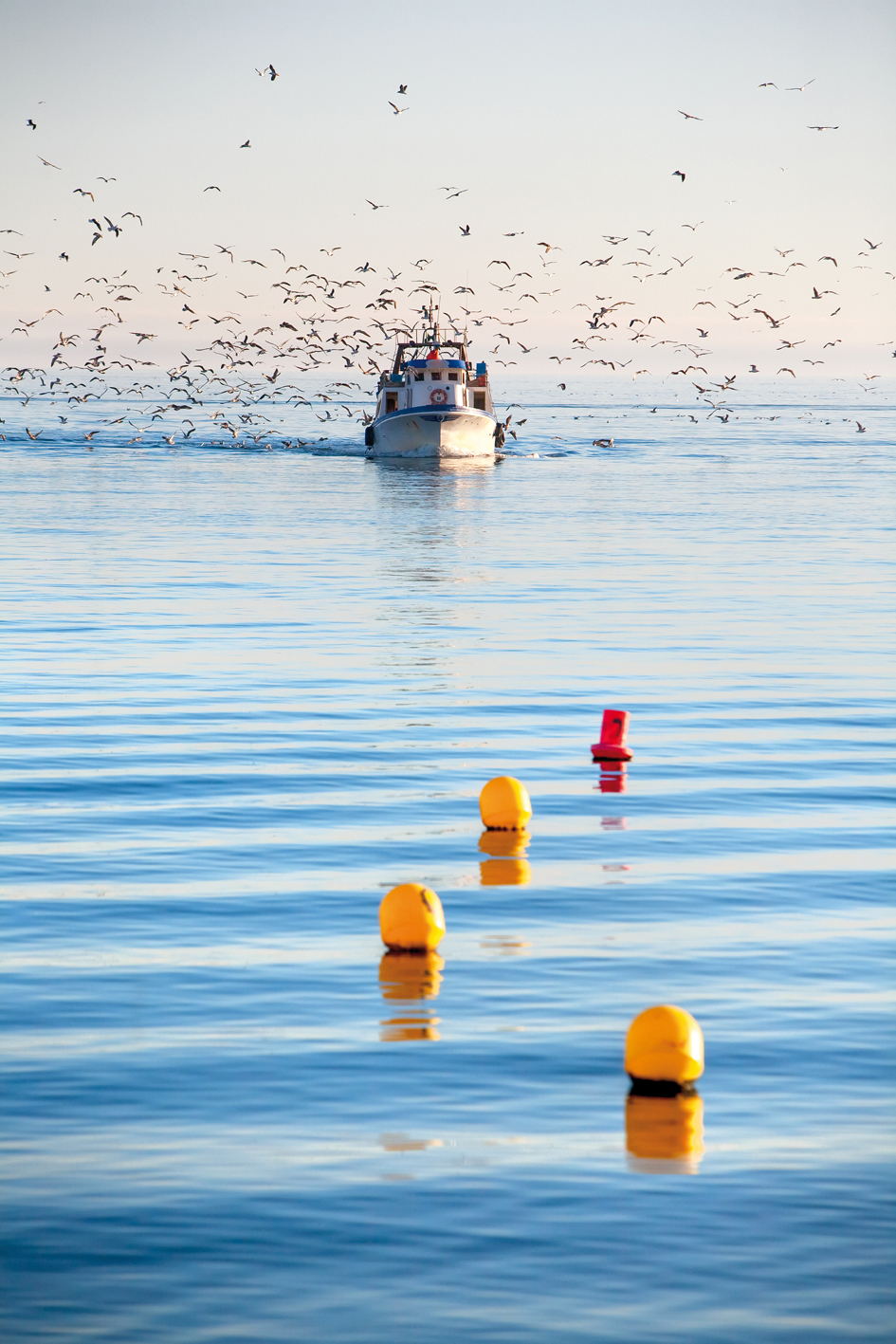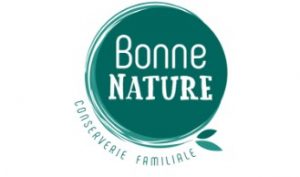 With over 15 years of experience in the manufacture of organic products, in 2018 the Gendreau cannery launched Bonne Nature. A new brand dedicated to specialised organic distribution channels offering a wide range of canned seafood, ready meals and fish rillettes.
Bonne Nature is driven by an ambition to offer consumers tasty, healthy products based on the cannery's century-old expertise.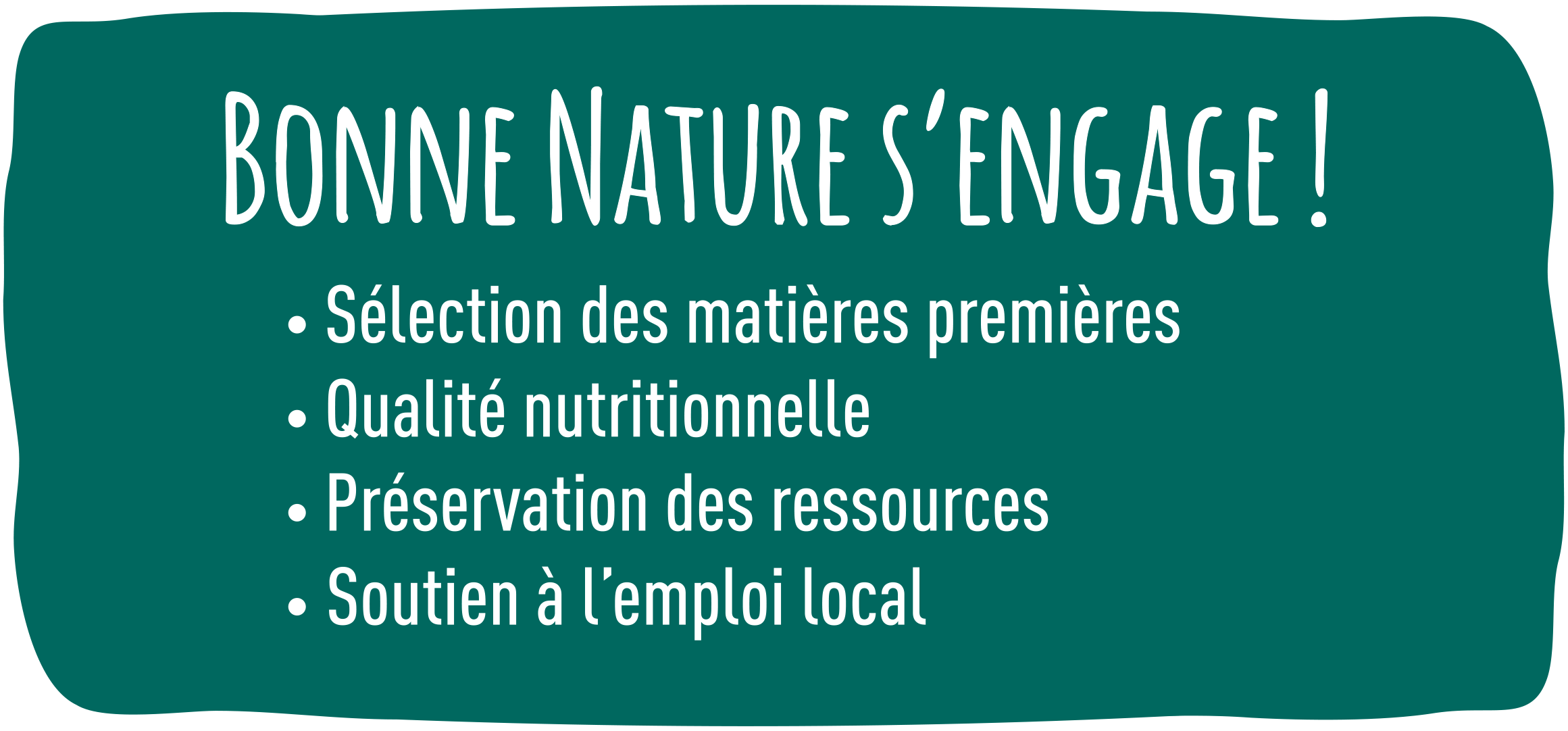 A transparent, sustainable, French family brand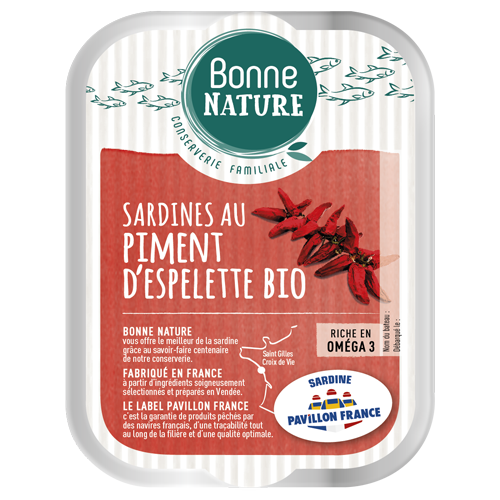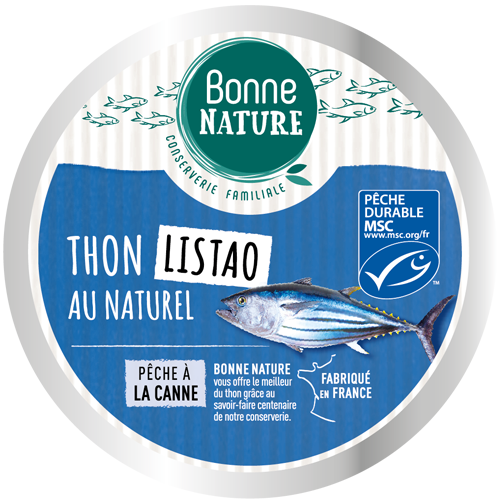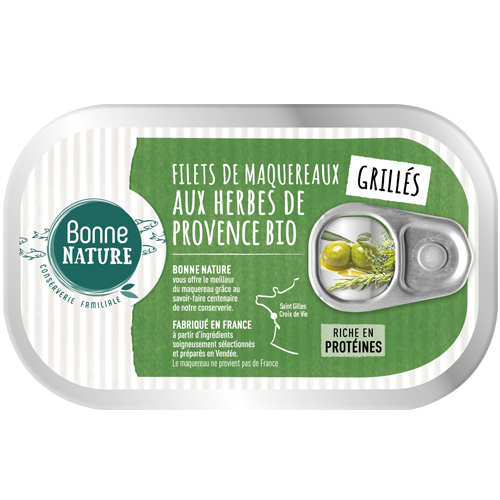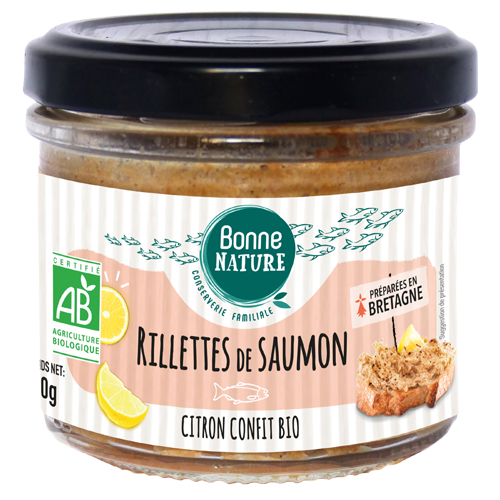 Jobs, quality, environment…

In the interests of transparency, we guarantee total traceability of products upstream and downstream thanks to demanding specifications from our supplier partners.

High quality &
balanced recipes
We are committed to preserving the intrinsic qualities of the ingredients and do not use any colouring, artificial flavouring or flavour enhancers. In addition, we include National Health Nutrition Programme recommendations in our product development.

This means supporting the local fishing industry and the controlled exploitation of natural resources, using responsible suppliers such as MSC Sustainable Fishing and Pavillon France labels.

Our support for the local job market is a constant concern in line with our ambition to perpetuate production that has been faithful to its origins for over a century. This is why we have established our roots in an area with fishing traditions that is also famous for its farming and food expertise.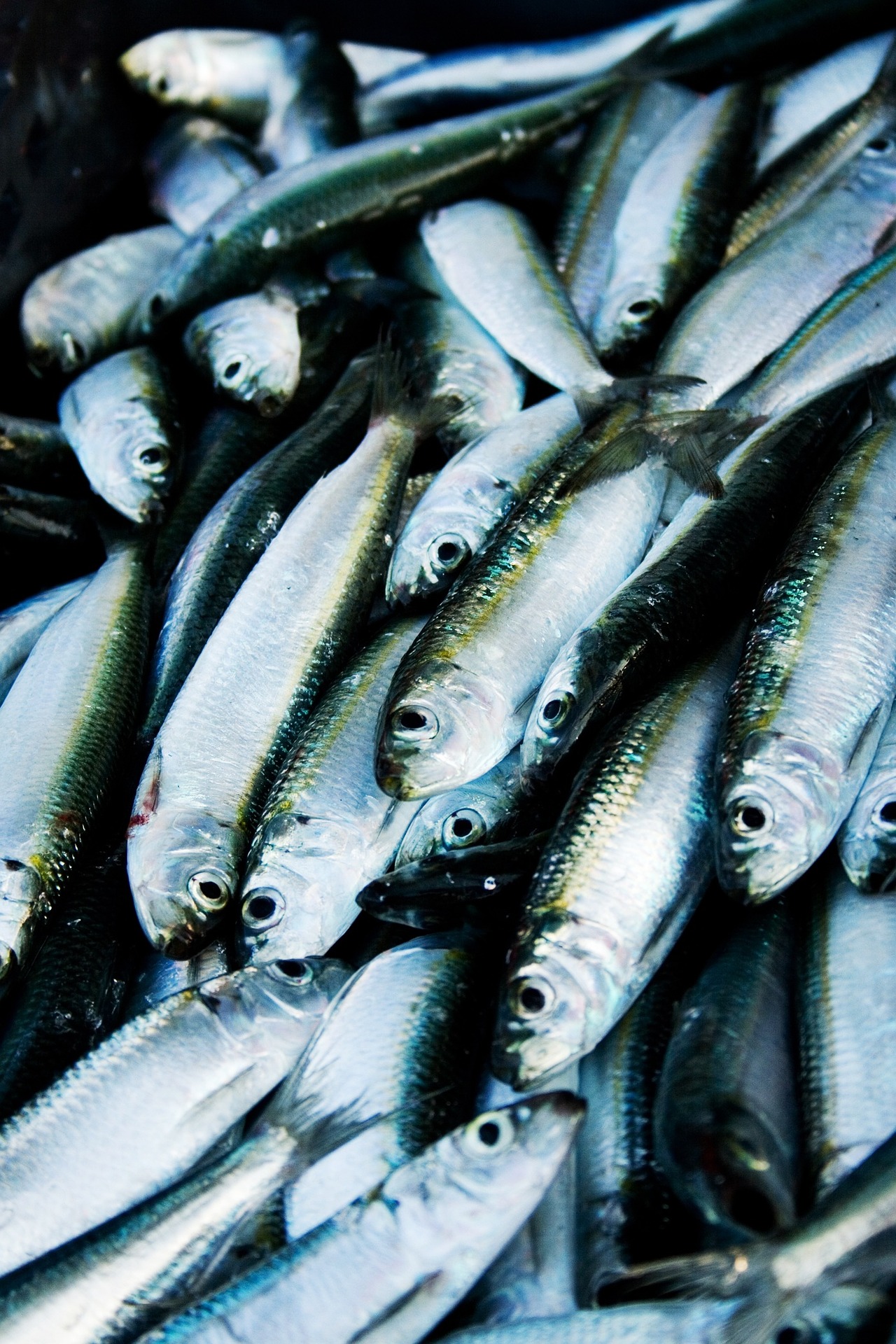 Focus on sardines
Sardines are the emblematic product of the cannery and come from local waters. Once landed at Saint-Gilles-Croix-de-Vie port less than 3 kilometres from our factory, the fish are then carefully selected, prepared and packed by hand. Throughout the fishing season from May to October, the little blue fish is caught by Saint-Gilles-Croix-de-Vie fishermen off the Vendée coast (FAO area 27 North-East Atlantic).
The French flag on Pavillon France products guarantees
the fish are caught by French boats
traceability throughout the chain from sea to plate
the highest fish quality thanks to regularly controlled specifications
Eating products with the French flag helps promote the French fishing industry and supports the industry in Vendée. #SHORTCIRCUIT