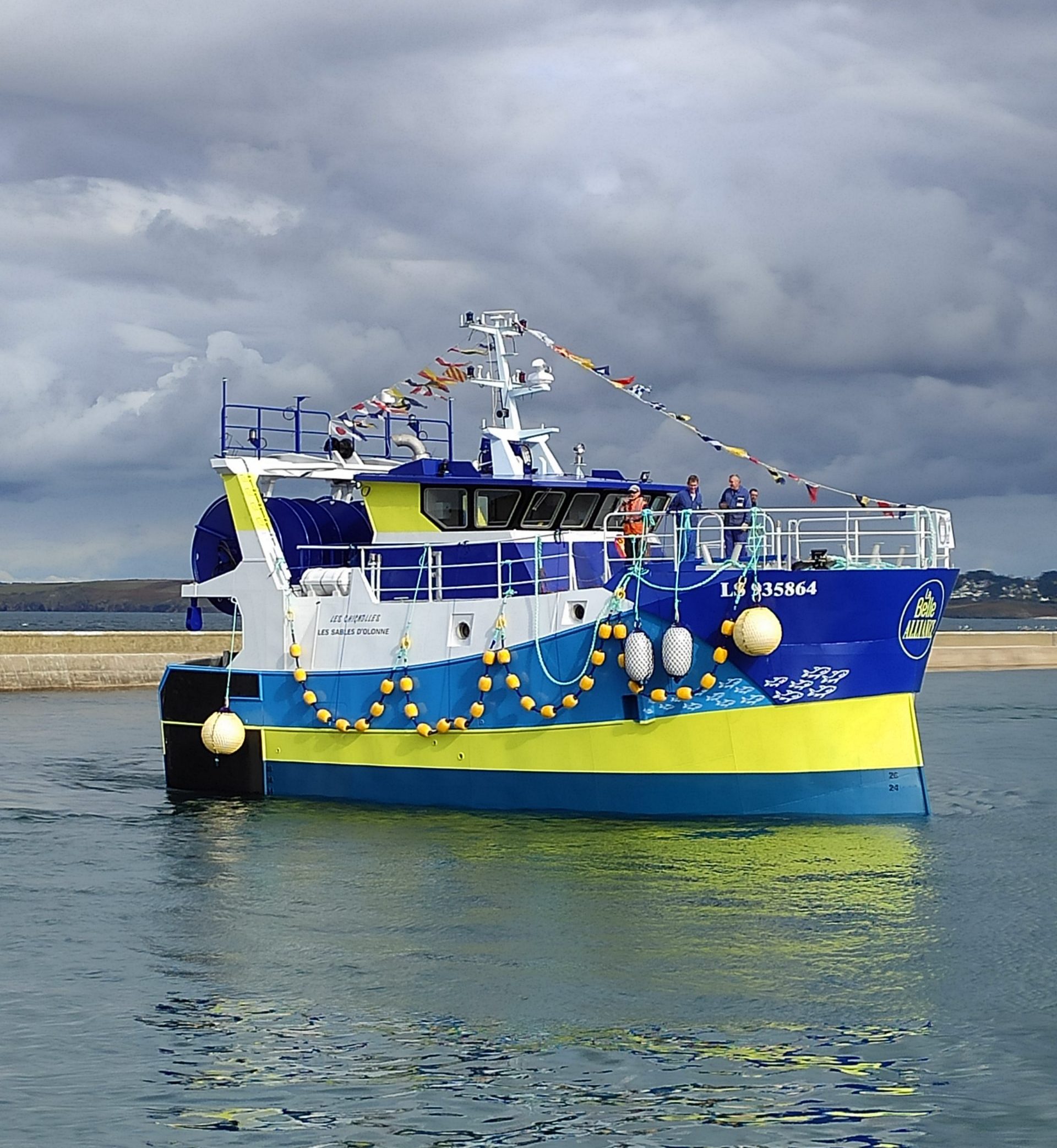 La Belle Alliance, a shipping company created in 2019, brings together the Gendreau cannery, the fish trade and Jérémy Chagnolleau, a fisherman. It operates the two pelagic trawlers Jérémi-Simon (built in 1983) and Prométhée (built in 1981), two 20 metre vessels based in Saint-Gilles-Croix-de-Vie. The assembly allows the two trawlers to remain in their home port and to preserve the port balance, which is largely based on a small number of trawlers of 12 to 20 metres.
It marks the total integration of Gendreau, as a majority shareholder, in the local fishing industry, for a more responsible fishing industry that favours a short supply chain, involvement in the economic development of the region and the perpetuation of a small-scale fishing industry.
In addition to the two existing trawls, a project for new boats is underway. A first boat, "Les Chignolles" was delivered in October 2020. Its sister ship, "Papy Chichi" joined it in February 2021. Both will be sailing the oceans from the 2021 sardine season.
Specialised for sardine fishing, they have been designed for quality fishing with refrigerated water buffer tanks and storage in containers. They are equipped to immerse the sardines in tanks of 0° seawater for immediate cooling of the fish. This is an asset to guarantee the freshness and better quality of the raw material.
Moored in Les Sables d'Olonne and driven by Vendée fishermen, they constitute a new fleet that allows the preservation and support of the local fishing industry.