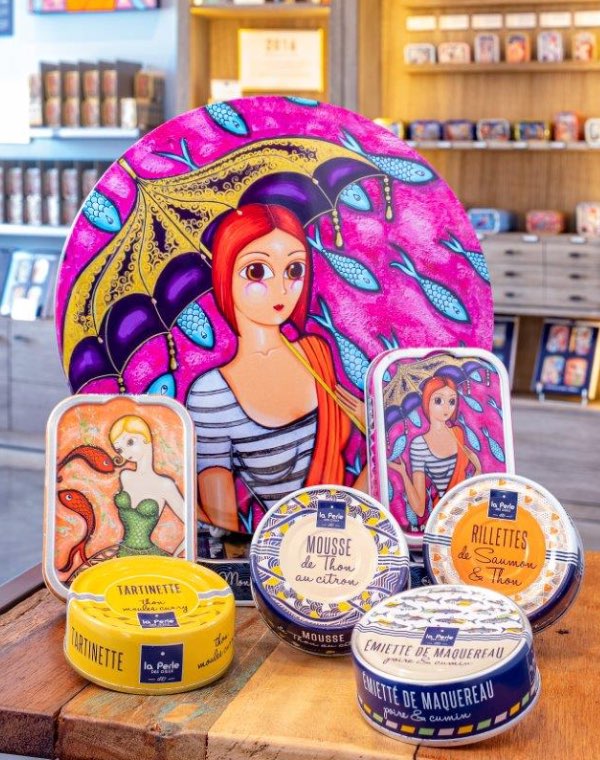 For 130 years, 4 generations of the Gendreau family have succeeded one another to offer us the rarity of an exceptional product: fresh sardines, handcrafted and canned by hand in ever more innovative recipes with an inimitable taste.
In 2005, Philippe Gendreau created LA PERLE DES DIEUX, an exceptional brand to promote this traditional know-how. This brand is aimed at demanding amateurs, lovers of good and beautiful food, and offers the best sardines and preparations from the cannery: The goldsmith of the sea!
Today, La Perle des Dieux has a team of 35 people based in Saint-Gilles-Croix-de-Vie and in 15 shops on the west coast and in Belgium.
Strongly involved in its territory and attached to local maritime traditions, Le Perle des Dieux opened in 2018, a place of life dedicated to the sardine of Saint-Gilles-Croix-de-Vie, between history, art and gastronomy: L'Atelier de la Sardine.
Distribution networks:
15 specialised shops in France and Belgium, a network of 1000 delicatessens throughout France and abroad, 1 online website.