Cast off and discover
Brittany's culinary heritage…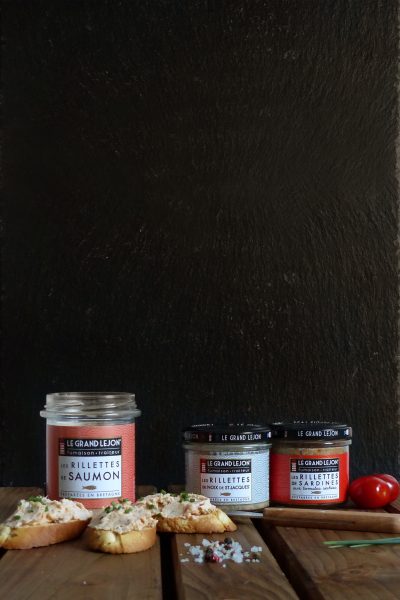 The last curing and smoking fishmonger at Binic Port in Saint-Brieuc Bay, Le Grand Lejon produces, develops and sells high quality seafood products. With their unique craftsmanship and expertise, the company's workshops celebrate a strong Breton identity through a wide range of smoked and cured fish, canned items, freshly prepared dishes and other specialities that testify to its gastronomic excellence.
Our product authenticity is based on our values: recipes with a high fish content, a strong connection to Brittany and the people who help make the products and dishes that taste home-made.  We choose simple and healthy ingredients and pay particular attention to the origin and quality of the raw ingredients.